SPECIAL PRELAUNCH PRICING
On Demand Specialist Course
STAGING DESIGN SPECIALIST: 4 Weeks to Unlocking Greater Commissions & A Second Income Stream
Jesse Wood & Davina Hughes
Duration: 6.00 Hours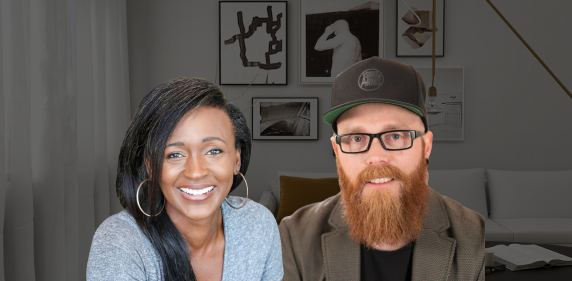 REGULAR $699.00 USD
LAUNCH $499.00 USD
PRELAUNCH $349.00 USD
OVERVIEW
This program is focused on becoming a real estate stager/designer in every aspect including both home and rental property staging for your investor clients, other agents or your own portfolio.
And you will learn how to create a secondary stream of income that compliments your real estate business. Not only will you make more money and close more deals, but you will also be able to secure more listings through a marketing strategy that helps your client's home outshine the competition.
Did you know 83% of home buyers can't see beyond the current condition of a home? That's a huge advantage for a good staging agent. Your new-found skills will make all your listings shine and make you look like a genius to your sellers.
Davina Hughes and Jesse Wood are a dynamic team dedicated to real estate staging and design. Together they have built a highly successful real estate staging and short-term rental business at STR Tribe and provide coaching and training on how investors, brokers, and agents can build a successful staging or STR business.
In a challenging market, a real estate professional needs to either upgrade skills or add new income streams, or both. So, this team is focused on teaching you not only how to build a secondary stream of income, but also how to cement your genius in the real estate space as a listing agent that gets deals done.
In just a few hours, Davina and Jesse will guide you through the process of building a secondary 6-figure income stream.
By the end of this course:
You will be the go-to stager for investors and agents
You will understand the way to design/stage a property properly
You will know how to conduct a staging consultation with a client
You will know how to stage both vacant and occupied properties
You will know what's needed inside an STR and how to set up and stage a property for guests
This self-paced, intensive on-demand program is designed to get you fully up and running as the go-to real estate stager/ designer.
This program includes 4 key steps:
Step 1. Staging/Design Consult
Step 2. Occupied Staging
Step 3. Vacant Staging
Step 4. Airbnb Staging and Design
*Codes and credits may not be combined
and in total may be used to a max value of 25% off course listed price unless otherwise specified