SPECIAL PRELAUNCH PRICING
On Demand Specialist Course
Investment Property Specialist
Ginger Unger
Duration: 6.00 Hours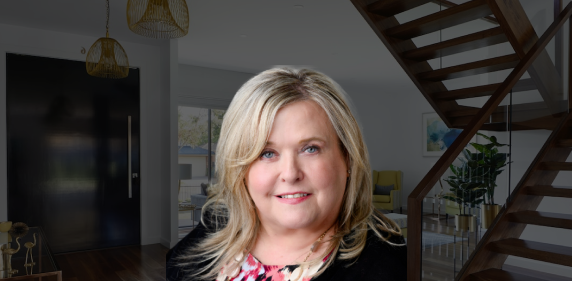 REGULAR $699.00 USD
LAUNCH $499.00 USD
PRELAUNCH $349.00 USD
OVERVIEW
You will acquire the knowledge to truly become a modern investment property specialist in the areas of single-family residential, multi-family, fractional ownership, and multi-generational homes.
This is the definitive course and complete guide for you to develop multiple income streams for yourself and for your clients. Learn the basics and beyond to facilitate your first or 25th investment property purchase. Plus, the class will reduce wasted time viewing the wrong investment properties by 75%!
So much priceless information!
Strategies for finding investment deals in today's market given lack of inventory and overpriced properties
Learn the tips and tricks of locating single-family, multi-family, and fractional ownerships. Let us not forget one of the fastest-growing segments of real estate, the multi-generational investment homes
Learn the rules – 2%, 50% and 70%. Which rule applies to an investment acquisition
How to find and buy a cash flowing investment property
Buy or hold investor – learn which one are you?
Finding experts to build your team. Bonus: you will get a list of go-to vendors and service providers
Become the expert of your market area on investment properties
Understanding current trends both financially and physically
Access to plenty of working capital
Learn the local real estate rules and laws that apply to investors, landlords', fractional ownership, etc.
How to prepare financials ready to obtain investment loans
How to determine if the home is profitable and will appreciate in the marketplace
Determine what type of remodeling, updates, and code violations that could be in store
In just a few hours, Ginger will guide you through the process of building your investment portfolio or assisting a client. Including two key bonuses:
How to avoid making critical mistakes buying and selling real estate investment properties.
Case studies and answers on calculating return on investment when purchasing investment properties.
This self-paced, intensive virtual course includes was created by Ginger Unger, CCIM, a commercial broker, investor, developer, speaker, and educator with over 35 years of experience in the investment real estate industry. While Ginger owns her own investment properties, she has also brokered millions of investment transactions for other investors throughout her career. Ginger has instructed thousands of real estate agents in the last few years on how to analyze investment properties for their clients but, more importantly, develop an income stream for retirement, college education for children, etc.
Agents and investors new to investment properties, spend lots of time seeking properties to purchase without yet having the fundamentals to analyze the property's cash flows and expenses or have not figured out their financial situation and whether the lenders will loan money on an investment property. In this comprehensive online course, you will develop strategies and tools to target the ideal investment property to grow an income stream for yourself or your client. And critically, this course will keep you out of the mine fields of mistakes most rookie investors make.
As an investment property specialist, you will:
Discover how to locate small multi-family, fractional, multi-generational investment properties to grow your investment portfolio.
Learn trade practices of experienced investors locating off-market investment properties
Understand different types of entities in which to own investment properties
Learn the difference between passive vs active income
Discover if you or your client is in a financially stable position to purchase investment properties
Learn how to find your housing market trends
Decide when and how to manage a property yourself, for your client (new income opp!) or when to bring in a management firm
How to manage your day so you get find properties and tenants for these investments
Learn how to analyze the potential investments' cash flow, operating expenses, and appreciation data.
Learn investment loan requirements
Learn how to track your success and goals within your investment portfolio
*Codes and credits may not be combined
and in total may be used to a max value of 25% off course listed price unless otherwise specified