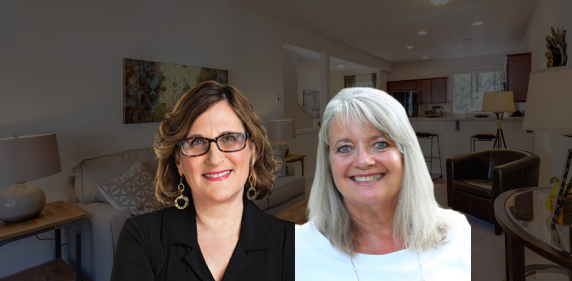 REGULAR $499.00 USD
LAUNCH $399.00 USD
PRELAUNCH $249.00 USD
OVERVIEW
We are delighted to bring you this course from two top new agent expert trainers in Kate Lanagan Macgregor, and Amy Chorew. Kate is a REALTOR®, broker owner, coach, trainer, and consultant to our Hiveologie team. Kate is a popular trainer and speaker for new agent training, real estate licensing, continuing education with National Association of REALTORS®, REBAC and now with us too. And Amy is active as a member on NAR's committees, Data Strategies, Federal Technology Policies as well as the Women's Council of REALTORS® and various training organizations. She recently was VP of learning for the Realogy Expansion Brands where she managed the skill learning opportunities for brokers and sales associates and has also been an active REALTOR® for the whole of her career.
Today's new agent faces the traditional challenges of learning the basics of real estate, how to run a business, time management, marketing, and sales skills. But all also now have new and substantial opportunities to learn, and challenges to overcome, preparing for this new era or 'evolution' too.
Are you one of the 500,000 new agents struggling to understand how to grow your real estate business?  
Are you unable to afford to buy leads?  
Are you worried about the changes in this new real estate market?  
Are you unsure how to find and approach leads?  
Are you afraid to reach out to your database?  
Our New Agent Evolution Course breaks down all steps needed in a fun and functional manner to create a 'Bomb Proof' strategy for success. This program includes:
How to be better prepared to manage your business  
How to prepare a working business plan to support your activities  
How to understand and evaluate how to work with the internet  
How to find customers and demonstrate your value  
How to consult with buyers  
How to construct and showcase a buyer consultation  
How to understand and create an online marketing and niche farming plan  
How to develop and master a customized listing presentation and process  
How to understand and demonstrate pricing and negotiation techniques  
How to conduct/distinguish yourself as the open house professional for your open house events  
How to use/differentiate your social media content to generate business  
How to market and sell properties  
How to develop, organize and prepare an online marketing plan  
HOW TO ENJOY YOURSELF IN THE PROCESS AND LEARN TO LOVE REAL ESTATE EVEN IN THIS MARKET  
We are fortunate to bring you this definitive new agent training program created by Kate and Amy Chorew. Agents who invest their time in this class will be able to get up to speed quickly to get to closing more real estate transactions even in this new and evolving market.
Jump in and enjoy prelaunch pricing while it lasts.
*Codes and credits may not be combined
and in total may be used to a max value of 25% off course listed price unless otherwise specified