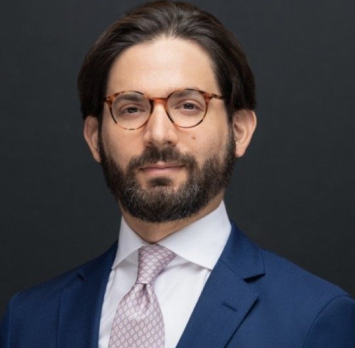 Jason Riveiro
Jason Riveiro currently serves as Sr. Director of Strategy & Business Development at Notarize, the leading online notarization platform. Prior to Notarize, Jason held numerous roles at Realogy, including Head of Diversity, Equity & Inclusion where he was responsible for driving DE&I strategies across including the company's brokerage and franchise operations. During his tenure, Jason was responsible for leading industry-first initiatives like the Inclusive Ownership program, launching DE&I Councils across Coldwell Banker Realty, and driving agent engagement across industry associations like NAHREP, AREAA, the LGBTQ+ Real Estate Alliance and NAREB.
In addition to his work in real estate, Jason served as NAHREP's (National Association of Hispanic Real Estate Association) first CMO and helped launch multicultural marketing departments for Big Lots Stores, North America's largest broadline closeout retailer and for the nation's largest specialty retailer of paint and painting supplies, The Sherwin-Williams Co. Riveiro has served on several boards including the NAHREP Corporate Board of Governors, the Federal Reserve Bank of Cleveland's Business Advisory Board, WCPO Community Advisory Board, Southwest Ohio Regional Transit Authority's (SORTA) Board of Trustees, U.S. Global Leadership Coalition, Cincinnati Human Relations Commission's Board of Directors, iHeart Radio's Community Advisory Board, Columbus Hispanic Chamber of Commerce and the Pittsburgh Pirates Diversity Advisory Board. To commemorate his contributions, Riveiro has been awarded the Univision Communications' Fellow, NAACP Freedom Fighter Award, LULAC National Presidential Citation, Distinguished Hispanic Ohioan Award, Business Courier's Top 40 Under 40 and CityBeat Magazine's Person of the Year in 2007.
A native of Houston Texas, Jason was born to a Colombian mother and Venezuelan father. He spent 10 years living throughout México, in cities such as Torreon, Mazatlán, Tepic and Tijuana before returning to his native Houston to complete his professional studies. He holds an MBA from Xavier University, a bachelor's degree in International Studies and Business Administration from the University of St. Thomas in Houston, TX and has completed graduate courses at the Universidad de San Pablo-CEU in Madrid, Spain.