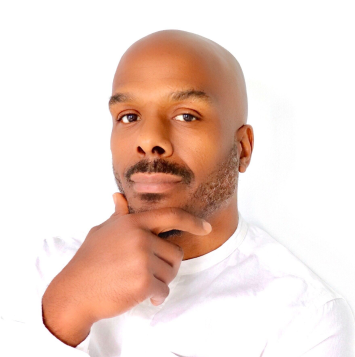 Damon Jones
We are delighted to welcome Damon Jones, M.A.T., PMP, to our team of Hiveologists and as an expert on our WEB3 education team. Damon is a social entrepreneur and avid crypto degen. He's been involved in the blockchain community since 2017 when he first began speculating on alt coins. He brings commercial and WEB3 real estate experience to our team as a real estate agent in Washington, DC and Maryland. He also serves on the Crypto Real Estate Alliance for Propy, the first blockchain company to tokenize and sell real property in the United States. Mr. Jones is an experienced educator with over 20 years of experience developing, implementing, and evaluating curricula, programs and learning models for communities, non-profits, and agencies. Damon graduated from Harvard college with a B.A. in economics and from Trinity University, DC with a Master's in Teaching Elementary Education. His company, SOCKS For Square Feet, is using colorful socks as a catalyst to develop affordable housing. Damon is passionate about working to improve the outcomes of traditionally underserved populations and communities. He has a proven track record of creating frameworks that benefit communities, companies and people.
Damon is a former Program Director with Goodwill Industries International where he engaged local Goodwill organizations and national partners to advance career navigation programs, build out apprenticeship frameworks, and improve the operational efficiency of member organizations. Damon is also a former Educational Program Specialist for the Office of the State Superintendent of Education, Washington, DC, where he provided resources and accountability in the areas of federal grants management, compliance, and meaningful program implementation resulting in improved overall academic achievement in schools in his portfolio. He has assisted numerous schools in the process of restructuring with key emphasis on strategic planning, infrastructure management, budget analysis, risk assessment, and evaluation.
Mr. Jones earned his undergraduate degree from Harvard University in Economics, Master's degree in the Art of Teaching from Trinity University, Washington, D.C., and holds a S.T.E.A.M. Educator certification, Maryland State Board of Education K-6 grade teaching certification, and a Project Management Professional (PMP) certification from the Project Management Institute
(PMI). Mr. Jones is the author of the best-selling e-book, The STEAM Education Effect: The Key to Unlocking Your Financial Future, which explores the economic ramifications of failing to systematically restructure our nation's education system.