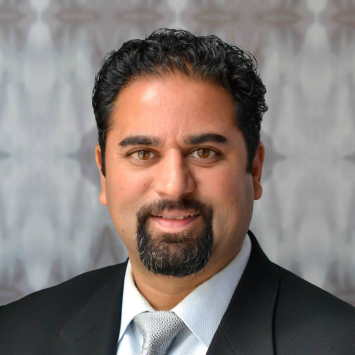 Sandesh Bilgi
We are delighted to welcome Sandesh Bilgi, Vice President of Global Learning, Sotheby's International Realty to our Hiveologie team. With over 20 years' experience, Sandesh was a Top Producer and Luxury Specialist recognized in the Top 1% by the Chicago Association of REALTORS®. Sandesh later moved into training at Realogy and served as the Senior National Trainer for the Expansion Brands Portfolio delivering the learning pathway for Better Homes and Gardens Real Estate and ERA Real Estate. His focus was on agent productivity, lead generation and value proposition. He also specialized in recruiting and retention with the broker owners and managers.
He is now the VP Global Learning for Sotheby's International Realty where he is responsible for the learning curriculum and delivery of agent and leadership training. He translates his skills, experience, and ability to connect with agents to help them scale, grow and protect their real estate business. He is responsible for 26,000 agents in the network from 1000 offices in 45 states and 81 countries worldwide. Sandesh has an extensive background in motivational speaking and administering personality assessment. As a former sport psychology consultant, Bilgi worked with athletes, helping them prepare mentally to achieve optimal performance. He is doing the same for real estate agents helping them in their pursuit for maximum sales production.
He is a featured speaker throughout the real estate industry including brand events as he travels to service companies delivering world class learning opportunities. His main priority is to ensure that agents achieve a full balanced knowledge of how the Brand will help individuals maximize their goals personally and professionally.
We are fortunate to soon be launching the definitive Agent Value Proposition Course created by Sandesh, Amy Chorew and Ginny Shipe.