OUR STORY
Welcome to Hiveologie, the team or 'Hiveologists' behind a new learning community 'Superhive' to accelerate you to 'SuperAgent' status and next-level business performance.

The Real Estate Superhive drives business results with a proprietary mix of 5 linked elements that together uniquely accelerate Agent success. This ecosystem is comprised of extraordinary learning delivery and design, rewards, community, analytics and serving a critical social mission - designed 100% for real estate professionals!

Brought to you by the veterans at Learning Library, with over 1 million real estate courses delivered - we've learned a thing or two! We are well known for being an elearning industry partner for some of the biggest organizations in North America, including the National Association of REALTORS® for over 20 years, and we continue to innovate.

Always looking to improve the links between business performance and learning methodology in the most practical terms, the team began the task of reinventing elearning many years ago, with the Agent experience in mind. Real estate pros will have the tools to move their practice to the next level, and the next level and the next.

Our purpose is to help create, support, and uniquely empower our agents and brokers to become the most accomplished in the industry, all the while supporting real-world hives and honeybees.

Future SuperAgents Join Here
AGENT ANALYTICS
Accelerate your Results to SuperAgent Status

Superhive analytics provides you with crowd (peer) sourced data to help you accelerate your business using real time, real data from real agents. We study what other professionals are doing best, across the country today, and aggregate top results. This lets you know the most important focus items to move your business to the next level more quickly and to become more knowledgeable, provide better service, make more money, save time and give back.

Our proprietary algorithm overtime will help you develop your very own "curated, targeted flightpath to achieve business acceleration!"

Our data is combined from professionals across the country and returned to you at a level immediately above your own practice, and from a similar market, to provide a real path to achieve next level results.

Utilizing machine learning the results will 'learn, grow, and change' with the times, so you can stay on top.

Your privacy is critical to us. Your individual data will never be shared or sold.

Get Me My Cape and Tights!
LEARNING
Drip Training and Supporting Resources to Fill Skills or Financial Gaps Quickly:

Choose to learn from this industry's most extraordinary subject experts to fill any learning or financial gaps and catapult your business forward.

We know a lot of industry learning has been a bit old-fashioned in the past, but we are utilizing practical and modern learning modes to 'drip' train you to success and support you all the way.

Programs are delivered in live virtual event formats – workshop or boot camp style; and fully on-demand training in 15 min 'drip' modules, and with examples from industry best or worst practices to really learn what does and doesn't work.

We are delivering fresh and relevant programs to serve the current needs of agents of brokers. Focused on practical solution-based topics that drip train over a longer period and avoid the one-hit-wonder disappointment.

We blended 25 years of our real estate experience with the literally hundreds of years' experience of some of the best trainers and coaches in the industry to do 3 things:


Help you find new leads, new or more income, diversification, and even multiple income streams.
Help you hone key skills.
Help you find and serve your customers better and grow your client list through service and referrals.


The Hiveologie team is developing content at multiple levels:


Micro Skills and Tactics Library: full of short (under 15 mins) guides, videos, quizzes, mini-courses and so much more. Small tactics lead to big changes over time. And it's mostly FREE!
Workshops: Practical and tactical real estate professional workshops that lead to profitable changes faster to transform your business with a new income stream, new skill, or access to a new sector. Just $25 each for live virtual or on-demand options.
Bootcamps and Specialist Courses: The fastest route to transform your business with a new income stream, new skill, or access to a new sector.
Coaching and Master Level Programming: Advanced, high-touch, small-group products, and advanced specialty training.
Solution Partner-sponsored education for practical learning of current tools linked directly to your ability to grow your business in many areas.


Supporting you will be live virtual events, coaching, community masterminds, analytics, and all kinds of free resources that vary from program to program.

It's Time to Reveal My Secret Identity
REWARDS
Make activities more fun and sticky

Rewards make activities more fun and 'gamifies' your path but will at a much deeper level provide a key motivator to help starting and sticking with your path.

Rewards are also a tangible and visual cue to illustrate the level of knowledge and progress you have made. Each activity will earn points, work towards badges, micro-credentialing, certificates, perks, recognition and even eventually Honeymoney that can be redeemed in our Hive Honeybee Store.

Perks and promos from industry solution providers to be made available as well.

Show me the honey!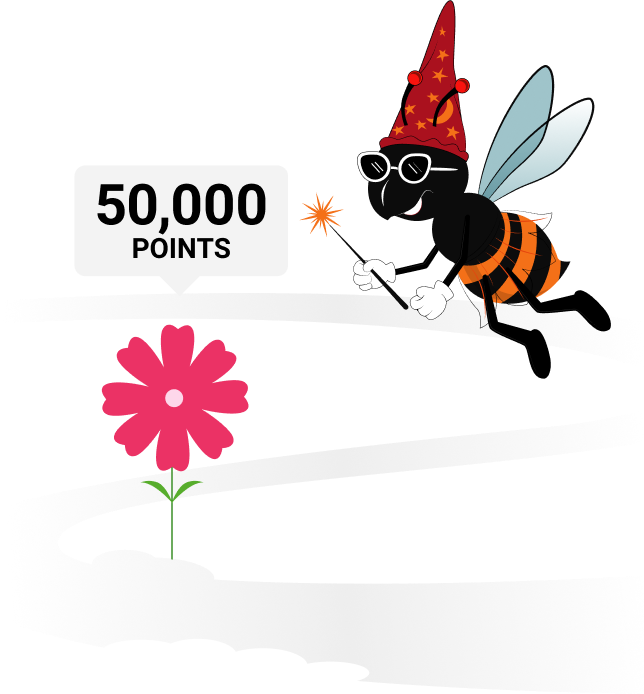 COMMUNITY
Your Superhive experience is designed specifically to empower your success!

Join a powerful community designed to help you thrive with:

Group and subject matter chats and support
Live virtual events
Free courses and resources
Data that improves and learns as our community grows
Honeybee Sanctuary and Mission grow as our community grows


Go Ahead, Buzzz Me In!
BEE BETTER TOGETHER
Honeybee Sanctuary to Save and Support Bees

We know our pollinators are in trouble so at Hiveologie we have chosen this critical social mission and currently pledge 3% of all course sales, and 100% of honey closing gift profits, directly to real hives. All funds go to support and grow our dedicated honeybee sanctuary in the Finger Lakes, New York.

We invested in the establishment of hives in May 2021, and we already support approximately 2,000,000 happy honeybees. Our goal is to support bees and the growth of our apiary for, well, more bees. And then more apiaries.

With every course or closing gift purchase, you will automatically participate directly in saving and supporting 1,000s of bees.

We are proud to announce the addition of honey closing gifts now available for sale with 100% of profits to further support this mission.

This Is Worth My Beeswax!
MEET THE TEAM
CONTACT US