LIMITED SEATS AVAILABLE
Live Virtual Workshop
8 Compassionate Foreclosure Basics to Build Your Business and Save Your Clients
Coni Meyers
Duration: 1.50 Hours
DATES
More Dates Are Added Regularly.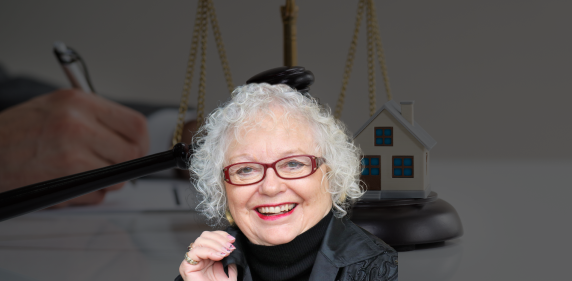 OVERVIEW
The number of U.S. properties with foreclosure filings in August was 34,501 according to ATTOM Data Solutions. This is up over 118% from a year ago and up 14% from July and makes August the 16th consecutive month showing year-over-year U.S. foreclosure activity increases. And with the National Association of Realtors® reporting that the median home price has reached a record $407,600, home ownership is becoming more difficult for both new buyers as well as existing owners.
Would you like to learn how to reach homeowners facing foreclosure to help them with alternatives?
Do you know how to drive business and serve clients in Notice of Default?
Do you understand the massive pitfalls of Judicial and non-Judicial states and what that means to clients?
Do you know why this recession is different than the last one and why this program is critically different than other foreclosure training programs?
Would you like to learn how to create an effective communication plan that will gain homeowner's trust who are facing foreclosure?
Did you know there are 8 different ways a property might become distressed, and all require specific knowledge to handle compassionately and proficiently? Each of these ways offers a chance for you to serve those clients, we'll show you how.
Do you know how to increase your income and compassionately build your business as a distressed property specialist?
What is the first thing that comes to mind when you hear "distressed properties"? Most of us get a mental image of a home with a foreclosure sign in the front yard. Why did that happen?  Did you know that there are many types of distressed properties? A property can become distressed due to illness, divorce, death, tax liens, being financially underwater, business interruption, unemployment, natural and man-made disasters – and all start with a Notice of Default (NOD) or Notice of Foreclosure Sale (NFS). We will show you all these opportunities for you to become a superhero to your clients!  The secret is to get to the homeowners before the bank takes the property. You can create a whole new revenue stream by learning how to reach and serve those homeowners that desperately need your help!  You become the hero and they resolve their situation – learn how today on our live virtual or recorded workshop.
*Codes and credits may not be combined
and in total may be used to a max value of 25% off course listed price unless otherwise specified