SPECIAL PRELAUNCH PRICING
On Demand Specialist Course
Short Term Rental Specialist: 4 Weeks to Becoming An Airbnb Boss
Jesse Wood & Davina Hughes
Duration: 6.00 Hours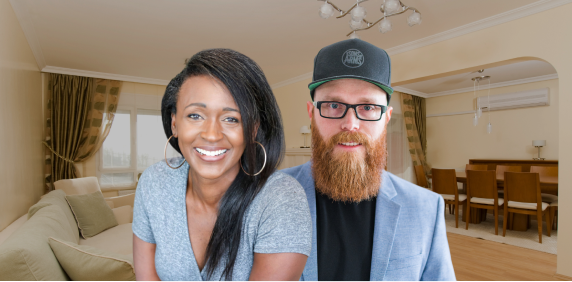 REGULAR $699.00 USD
LAUNCH $499.00 USD
PRELAUNCH $349.00 USD
OVERVIEW
This program is focused on becoming an STR specialist and how to develop up to 4 new, related income streams. You will learn how to be the go-to listing agent for Short Term Rentals and/or how to build your own STR portfolio. The market is always changing but you will learn how to analyze where the market is most active to maximize profit potential.
Davina Hughes and Jesse Wood are a dynamic team dedicated to Short Term Rentals (STR) and Staging for both STRs and homes. Together they have built a highly successful real estate staging and STR business at STR Tribe and provide coaching and training on how investors, brokers and agents can build a successful staging or STR business.
In a challenging market a real estate professional needs to either upgrade skills or add new income streams or both. So, this team is focused on teaching not only how to build a two or even three-income business as staging and short term rental specialists, but this training can also help any agent to create their own portfolio of successful short term rentals for themselves or their clients.
In just a few hours, Davina and Jesse will guide you through the process of becoming the AIRBNB BOSS in your area. By the end of this course:
You will be the go-to agent when investors are looking to liquidate their STR
You will understand the 3 ways you can build an STR portfolio
You will know the STR laws in your area
You will know the best strategies to find the most profitable properties
You will know what's needed inside an STR and how to set up and stage a property for guests
This self-paced, intensive on demand program is designed to get you fully up and running as a short term rental beast in 4 weeks but nothing to stop you doing more quickly. This program includes 4 key steps:
Step 1. Property acquisition - getting the property
Step 2. Property Set Up: Preparing your property for guest and the management company
Step 3. Lets List
Step 4. Self Manage or choose a management company
*Codes and credits may not be combined
and in total may be used to a max value of 25% off course listed price unless otherwise specified