HOT TOPIC! FIRST 100 PAY ONLY $99
On Demand Specialist Course
Distressed Property Specialist
Coni Meyers
Duration: 6.00 Hours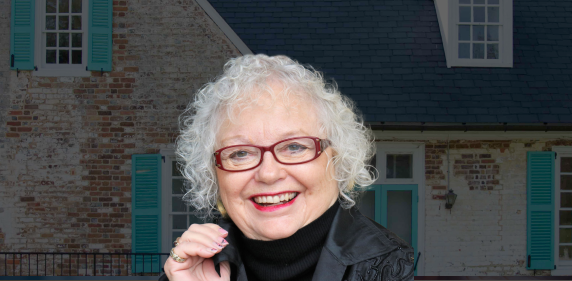 REGULAR $499.00 USD
PROMO $99.00 USD
OVERVIEW
If you are like the 65% of real estate agents, you have not experienced a buyers' market. Even if you had been through the Great Recession this market is very different this time and what worked then, may not work now. Things are changing fast, and some critical tweaks might be needed to help you serve your customers in this new reality. Interest rates are up, inventory is on the rise, people less likely to qualify, they need a higher down payment and the ability to pay a higher mortgage payment.
With every market there are opportunities. In this new market, distressed properties, specifically foreclosures, are on the rise but there are several other areas of distress that need special attention. In fact, there are 8 ways a property can become distressed and understanding the special needs of each of these can open new markets for you to build your business and better serve your clients.
Regardless of how a property becomes distressed there are several ways a property will need to be sold including pre foreclosure, foreclosure, auction, and short sales. Did you know there are ways to help your customers stay out of foreclosure so they and you can undergo a standard sale and mitigate the need for a distressed sale in the first place. Imagine being able to help you customers in this situation. This is truly compassionate approach to agency but also an enormous value and differentiator you can bring to any market and build your business and most importantly your referrals!
In the end being the strongest agent in your market with these skills can ensure a steady stream of referrals and repeat business.
Learn which of these 8 distress situations you wish to specialize in and learn to act with much more overall knowledge as a total Distressed Property Specialist.
8 Ways a Property can Become Distressed:
DIVORCE – The US is 6th highest in world. 630,000 per year, 50% marriages end divorce or separation, 41% of first time marriages, 60% of second marriages, and 3rd or more marriages are even worse. Representing a client in divorce proceedings almost always includes a real estate element and being a divorce specialist can truly differentiate you from others.
PROBATE - Approximately 50% of Americans die without a will and means a real estate pro has a very different scenario to understand in representing this large group of potential clients.
NATURAL/MAN-MADE DISASTERS - "By leveraging granular data for the increasing frequency and severity of catastrophes, we are able to see that more than 14.5 million homes were impacted to some degree by natural hazards in 2021. That's about 1 in every 10 homes in the United States," said Tom Larsen, CoreLogic's principal, Industry Solutions. another massive market opportunity for agents to learn how to support.
ILLNESS - Debilitating illness is up to twice as likely default.
LOSS OF JOB - Unemployment Rate in the United States averaged 5.73 percent from 1948 until 2023, reaching an all time high of 14.70 percent in April of 2020 and a record low of 2.50 percent in May of 1953. Currently at 3.6 this is not a big slice of the market currently but with markets cyclical also a small segment discussed in this course.
TAX LIENS – Varies by state but increasing as well. Understanding your state is key to this one
DISPUTES – Varies too might be issues with estates, families, joint ownership, co-ownership, etc but understanding how to represent a single property in dispute situation requires some expertise
NEGATIVE EQUITY – Understand this is key to understanding a big difference between now and the great recession
Regardless of which of the scenarios above, buyers and sellers need your services, but with the added weight and expertise needed to properly represent them. This program will help you find distress situations and properties and how to support each including where possible, how to find them early enough so you can truly help before things become the most difficult.
PRE FORECLOUSE / FORECLOSURE / AUCTIONS / SHORT SALES
U.S. foreclosure activity in 2023 continues to increase annually and for 21 consecutive months. ATTOM, a leading curator of real estate data, released their market report which shows U.S. properties with foreclosure filings — default notices, scheduled auctions or bank repossessions – were up 36% from a year ago and rising.
Foreclosures are already up over 200%, do you know how to do these deals?
Did you know you can help save your clients from foreclosure and sell their property before the bank does?
Do you know why this distressed property market is different from previous ones? And why what you learned previously will not work in this market?
Do you understand how a property becomes "distressed"?
Would you like to capitalize compassionately from Notices of Default?
Do you understand the massive the pitfalls of Judicial and non-Judicial states and what that means to clients?
Do you know how to increase income compassionately by becoming a distressed property specialist?
Do you know how to create an effective communication plan that will gain homeowner's trust?
In this course you will learn everything you need to know to endear yourself to your clients and differentiate yourself from your competitors. You will learn the 8 ways that homes become distressed and decide which ones you want to become an expert in. Learn about auctions, short sales and (pre) foreclosures so you can guide your clients to a result that will be to their benefit. You will come away with the knowledge and expertise that will set you apart from other agents and know where to go to get the information you need to step into the distressed property niche.  You will have the tools to start immediately to find distressed properties and build a referral-based business that helps people when they need it the most. You will feel grateful that you were able to help a client and that will create new referrals!
As a Distressed Property and Foreclosure Specialist you will get the expertise you need to be able to serve all distressed properties. You will understand how you can help in the pre-foreclosure, auction and foreclosure stages a distressed property goes through. You will learn where to get the resources you need to serve these clients. And by the end, you will know how to fully transact a pre-foreclosure deal, a short sale deal, an auction deal and a standard foreclosure deal.
You can then be the go-to agent in your community that helps them with all their real estate needs, distressed or otherwise, and become the expert they are going to refer to others.
We are fortunate to bring you this definitive Distressed Property and Foreclosure Specialist Course created by Coni Meyers.
Coni is a veteran distressed property, crisis management and leadership strategist. She is a 6-time international bestselling author and trainer. She also spent 7 years as a FEMA inspector and trainer, founded a national home inspection business and an online real estate education company. We are thrilled to be working with her to offer the Distressed Property and Foreclosure Specialist program. Her programs are designed for agents to become trusted advisors, generate a ton of free goodwill and referrals, all while giving back to their communities. Coni and the Hiveologie team believe a key element is also to consider the compassionate nature of distressed properties representation too.
Jump in and enjoy prelaunch pricing while it lasts.
*Codes and credits may not be combined
and in total may be used to a max value of 25% off course listed price unless otherwise specified