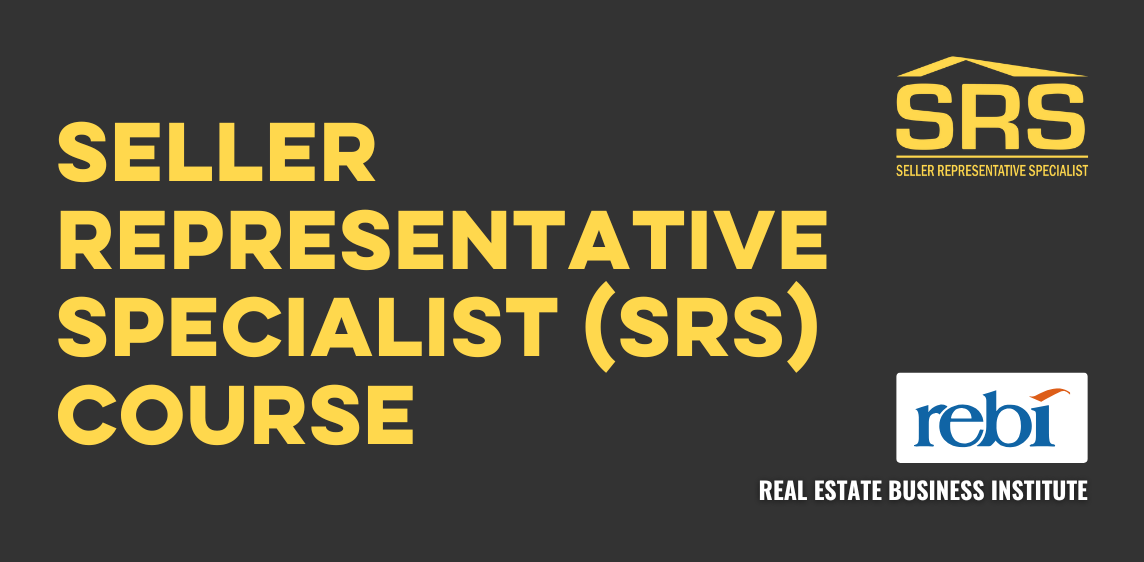 OVERVIEW
This course provides a comprehensive foundation of skill development, training, and resources to help real estate professionals represent the interests of sellers in today's marketplace.
Topics covered:
Developing your value proposition and crafting your message  
Prospecting tactics & tools to generate business  
How to effectively prepare for the listing appointment and meeting with the seller  
Tools and strategies to market the listing  
Understanding different offers and the presentation of offers 
Understanding and application of the Code of Ethics
Tools and techniques providing support and services the seller wants and needs.
Course Modules
This course is presented in the following modules:
Module 1: Your Value Proposition  
Module 2: Crafting Your Message  
Module 3: Generating Business  
Module 4: Preparing for the Appointment  
Module 5: Meeting With the Seller  
Module 6: Marketing the Listing  
Module 7: Setting the Stage  
Module 8: Offer to Closing  
SRS CREDIT:
An 80% score on the course exam is required for credit towards the SRS Designation.