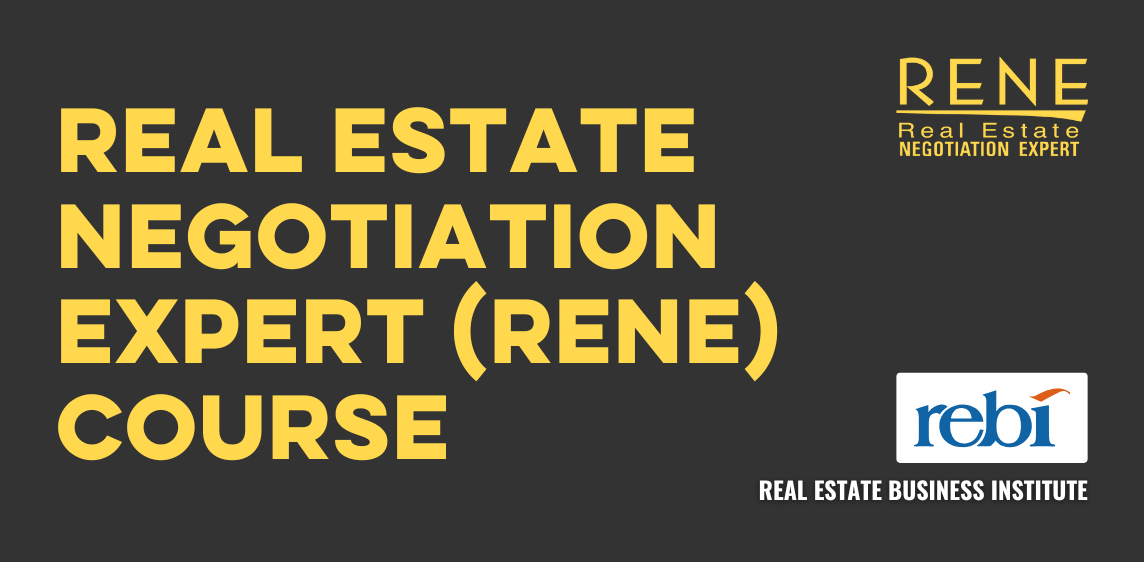 OVERVIEW
This course is an interactive experience to help negotiators elevate their game! You will examine all types of negotiation formats and methods -- including virtual -- so that you can play the game to win! A full spectrum of tips, tools, and techniques are provided so that can produce effective results for your client.
Topics covered:
Process phases of a negotiation  
Developing a negotiating plan 
Understanding the influence of personality styles in the negotiating process 
Understanding conflict behavior types  
Establishing a strong bargaining position 
Venues for negotiation – text, email, phone, virtual
How gender and culture can impact a negotiation
Negotiating tips and strategies
Understanding and application of the Code of Ethics
Course Modules
This course is presented in the following modules:
Introduction: The Power Negotiator's Playbook  
Module 1: Buying & Selling a Product 
Module 2: Process Phases of a Negotiation  
Module 3: What's the Goal?  
Module 4: Types of Negotiators  
Module 5: Negotiating by Style  
Module 6: Conflict Behavior Types  
Module 7: Establishing a Strong Bargaining Position
Module 8: Negotiating Strategies  
Module 9: How to Break a Tie
Module 10: Venues for Negotiation
Module 11: Sounds and Non-Verbal Communication 
Module 12: Gender and Culture  
Module 13: Tips for Negotiators  
Module 14: Putting the Tactics and Techniques Into Action  
RENE CREDIT:
An 80% score on the course exam is required for credit towards the RENE Certification.