DATES
More Dates Are Added Regularly.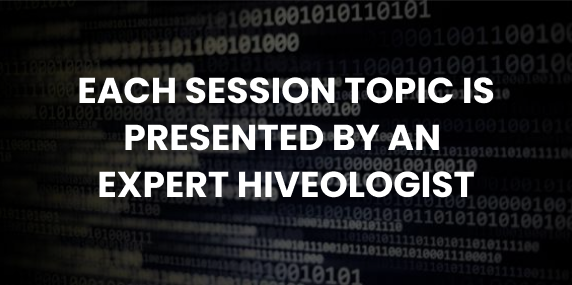 REGULAR MONTHLY $79.99 USD
PROMO MONTHLY $39.99 USD
OVERVIEW
Worried AI will replace agents? (Hint: AI won't replace agents, but AI Agents will)
Do you know how to turbocharge your business with AI for lead gen, sales, marketing and business management?
Does the buzz on all things AI have you confused, worried, overwhelmed, excited?
Wondering why you need to know this now?
Transform Your Business with AI!
Become an AI Real Estate Specialist. Unlock the power of AI to supercharge your real estate business. Whether it's marketing, sales, or lead generation, our bootcamp equips you with practical tools and strategies designed for all real estate agents, teams, assistants, and brokers.
Key Features:
Easy-to-understand, non-techie sessions.
Live virtual bi-weekly sessions with expert Q&A.
Micro tactics, special guest speakers, and resources to implement right away.
Optional AI Real Estate Specialist certificate and badge at no additional cost.
3% of your investments supports real hives and bees through our Hiveologie social mission.
Our Zero Risk Promise:
Value-packed, simple sessions at a low monthly fee, with zero commitment. Plus, bonuses and resources to ensure you get maximum ROI.
Tactical Topics: The first 12 weeks of this program use simple AI to enhance marketing, sales, lead generation, and business management, accelerating your business while saving time and money.
Deciphering AI: Dive into the basics of AI for real estate pros. Unravel its potential and significance.
Unveiling ChatGPT: Understand the magic behind ChatGPT and its implications for the real estate sector.
Strategizing with AI: Craft a unique AI-powered marketing strategy aligning with your brand and goals.
AI Lead Mastery: Techniques to turbocharge your lead generation processes using AI tools.
Message Crafting: Learn how AI can help tailor compelling, attention-grabbing marketing messages.
Email Wonders: Design and implement AI-driven email campaigns tailored for your real estate market.
AI & Design: Utilize platforms like Canva in tandem with AI to craft stunning visuals.
Social Media Leverage: Use AI with your social media design, copy and increased reach and engagement.
Property Showcases: Elevate your property presentations and listings using AI.
Referral Building: Harness AI tools to cultivate a powerful referral network.
Tech-Savvy Open Houses: Introduce AI-powered staging, virtual tours, and interactive experiences.
CRM Revolution: Adopt AI-enhanced Customer Relationship Management systems for improved client relations.
Bonus Module: Automate sales, marketing, and lead generation with AI tools and tactics.
Our core bootcamp runs 12 sessions, but this series continues indefinitely as we commit to offer new topics, tactics, tools, coaching and support as this AI world continues to evolve.
IMPORTANT: This series focuses on why AI matters and how to implement it, but it will be in layman's language. You DO NOT need to know:
technical knowledge and jargon
how to write or read code
complicated undecipherable tools or concepts
RealCheeky & Hiveologie Collaboration: We're thrilled to announce a dynamic partnership between RealCheeky and Hiveologie! Dive into the cutting-edge world of AI with RealCheeky's new AI timeline application, 'Agent Sidekick', and Hiveologie's Agent Accelerator™ both seamlessly integrated into the bootcamp at no extra cost. Experience the synergy of two industry leaders, and don't miss out on exploring these features. Check out Agent Sidekick here and Hiveologie's Agent Accelerator here!
*Codes and credits may not be combined
and in total may be used to a max value of 25% off course listed price unless otherwise specified