SPECIAL PRELAUNCH PRICING
On Demand Bootcamp
4 Weeks to a Six Figure Pipeline Bootcamp
Debbie Z. Lattuga
Duration: 6.00 Hours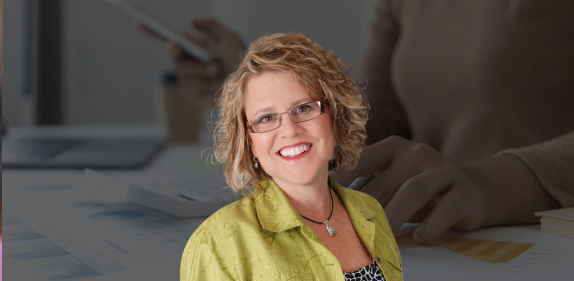 REGULAR $499.00 USD
LAUNCH $399.00 USD
PRELAUNCH $249.00 USD
OVERVIEW
It's a new world out there, new market, new economy, big changes but massive opportunities too!
Do you have a strategy to survive and thrive?
We want to set you up with an incredible opportunity to start your year off strong by adding $100,000 in new business to your pipeline quickly! Who doesn't need an extra $100,000?
Are you worried about hitting numbers this year?
Are you worried about wasting more time or even running out of time?
Are you suffering from poor results, lost money, anxiety?
We got you!
This has happened many times before to literally hundreds of thousands of agents over the last 20 years.
It's nothing new for us. With 25 years' experience, we know what you need to do.
And it's actually, surprisingly simple.
We have created a special on demand bootcamp that Debbie usually charges a lot of money for. But this time, she has decided to give away the steps to build your own mini $100K PLAN for just a few hundred dollars. (The Bootcamp where students have gotten such good results that we can now confidently give you a full money-back guarantee.)
But don't just take it from us, here is what Melissa had to say:
Melissa, Real Estate Agent
"I've been in real estate since March of 2022. I really wanted to get a head start on setting my real estate business up to be successful. And so, I felt that the program was a really good way to jump start and make sure that right out of the gate, I'm successful.
I liked the concept of having a team or a group to be able to push me beyond my limits so that I can grow and ultimately get to that pipeline that I'm looking to build.
I liked that it caused me to look at the different types of leads and where, based on my personality, I'm going to be best suited to get the most success."
It's a little scary out there:
65% of all agents in the USA have not experienced a buyers / down market
80% of agents are making less than $100,000 year consistently. Many never get to $50,000 and with worsening market conditions that's likely to get worse.
A huge influx of new agents over the last few years and low inventory issues have increased competition to record levels
Most agents have no back up plan or multiple income streams to support them
Many organizations do not have budget to provide the right, highest quality trainers, content or systems.
Many experts predict a significant loss of agents leaving the industry
But that's why we have created this on demand bootcamp that will give you a personal mini plan quickly to accomplish a six-figure pipeline without spending a ton of time and money (even if you struggled to hit six figures in the past)!
Debbie will teach you the one asset every agent has in their reach today to create on average a $200,000 pipeline annually and how to get you to $100,000 pipeline in just 4 weeks.
But you will also learn:
Your prospecting personality plus match your PP to a prospecting style and plan you will love - and learn to love to prospect
How to find clients consistently
How to manage your day so you get everything done
Learn easy conversations that turn prospects to clients
Learn how to create a six-figure pipeline without spending a ton of time and money (even if you struggled to hit six figures in the past)
Learn how to master time management to get everything done. And how do I keep looking for business once I get busy?
Learn how to talk to your leads so you can find buyers and sellers without feeling salesy
Learn what are the best lead sources for you?
Learn what to do if the people around you don't believe in you (or you don't believe in yourself)
Learn what to do if you struggle to find leads or listings
How to develop confidence even if you have imposter syndrome
The morning routine that will set you up for success
We are so delighted to make this course available to you all from high performing agent and coach Debbie Z. Lattuga. Debbie is an active real estate agent, broker, and coach with 35 years' experience. Debbie also was recently awarded Top 125 Coaches and Influencers by Success Magazine! You can learn 'how' from the coach that grew her last brokerage from 40 agents to 125 agents and increased profits 525% in 4 years!
"We wanted to share Debbie's experience and fresh approach to simplify the steps needed to build a successful real estate practice and help you build a custom 6 Figure Income plan in the most practical terms." Sabine Steinbrecher, Chief Hiveologist
Enroll now if you want to learn how to create a six-figure business without spending a ton of time and money (even if you struggled to hit six figures in the past)!
We want to make this as valuable as possible for you. So together with Debbie we are offering you:
Personal mini plan to accomplish a six-figure income this year. Value $100,000
Personal workbook
Case studies
Private Facebook group
37 underrated real estate lead ideas. Value: $5,000
Find hundreds of leads sitting under your nose. Value: $5,000
30+ social media posts ideas for real estate agents. Value: $2,500
How to Dominate your local market with Video + over 100 video ideas. Value $2500
How to speak to buyers and sellers without sounding salesy. Value $5000
$49 Hiveologie credit* for any future course or bootcamp
Free Contest Entry: You will automatically be entered into our current contest just for registering. Value ranges from $499-$699
Replay: Course access is for two years
Surprise bonus gift
Debbie has trained agents for years and is still an active successful REALTOR® - she knows exactly how you feel! If you're just starting out, or looking to build a consistent income, then this 4 Weeks to a Six Figure Pipeline Bootcamp is for you!
*Codes and credits may not be combined
and in total may be used to a max value of 25% off course listed price unless otherwise specified